How to refill a candle ?
The history of candle refills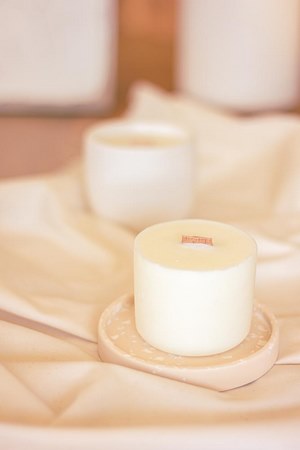 On February 1st, we released our line of candle refills, exclusively adapted to our Les Délicates candle collection.
Why candle refills?
At the very moment we started to propose a candle 100% made in our workshop (the container + the content), we had in mind to be able to propose, one day, the possibility to refill (easily) the empty container once your candle is finished.
Indeed, beyond the fact that our candle jars are completely reusable in your decoration to store your pencils, brushes and other utensils, it was important for us that you can also reuse this jar to enjoy again the soft glow of a candle. Convinced that our pots, evoking softness and inspired by the colors of nature, fit perfectly in your interiors, we really wanted to offer you an opportunity to enjoy them again and again.
And then, in accordance with our eco-responsible values and at a time when we try to be as careful as possible about our consumption and our waste, offering you a candle refill allows us to avoid over-manufacturing of containers and allows you to avoid over-consumption. An advantage for your wallet and for the planet.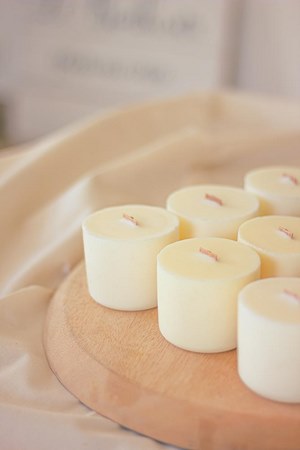 How are candle refills made?
We make our own molds to the size of our containers. Thanks to this technique, the refills fit perfectly into your empty jars. These molds are reusable thousands of times, again to minimize our environmental impact, we prefer this technique to single use molds.

Like all our other candles, each refill is hand poured one by one in our workshop. We do not use a production line, we prefer to create our products in a traditional way in order to offer you an irreproachable quality. We carry out a quality control throughout the manufacturing process, and this, on each candle. We respect the same specific steps of manufacturing and use the same quality raw materials as for our other candles: vegetable wax 100% colza, perfumes of Grasse without toxic components (neither CMR nor phtalates), wick out of French beech wood certified FSC.
Once ready, the refills are unmolded and individually wrapped in a silk sheet including instructions for use, no more, no less.
How do I refill my candle?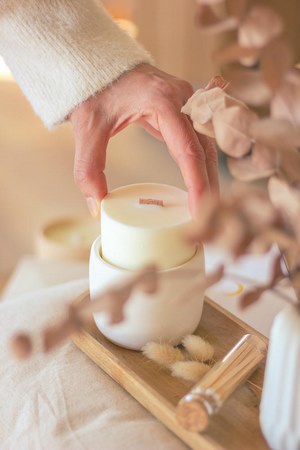 To use your candle refill, follow these 5 simple steps:
Use a small spoon to remove the remaining wax in your finished candle jar
Clean the remaining wax with a paper towel or a soft cloth
Unwrap your refill
Gently insert it into the container
Light your candle refill and enjoy!

There is no need to put your empty jar in the freezer or fill it with boiling water to remove the remaining wax. Our candles are designed so that the wax can be easily removed from the container for your convenience!See you soon,
Team Inwi